Sri Lanka Embassy in Seoul officially commences work for the New Year
About page
Writer

운영자

Date

23-01-03 09:51

Hit

177
Main text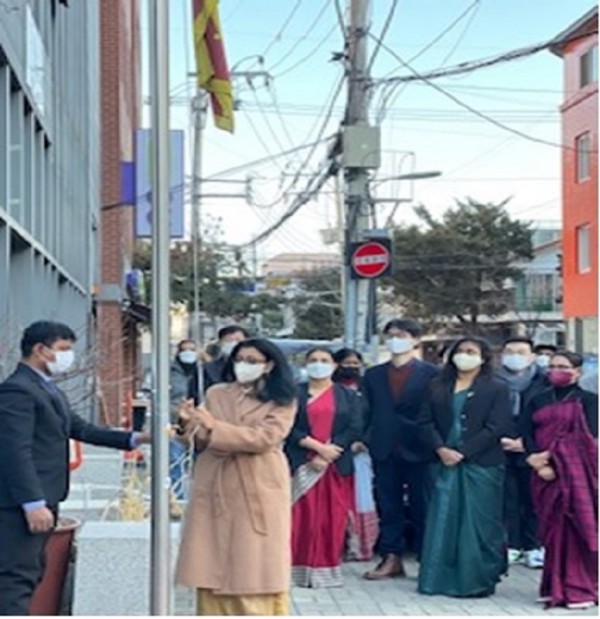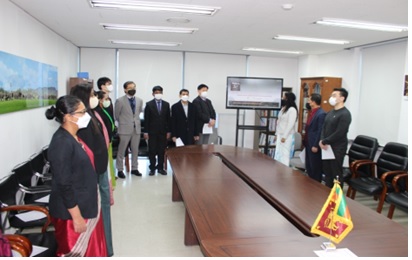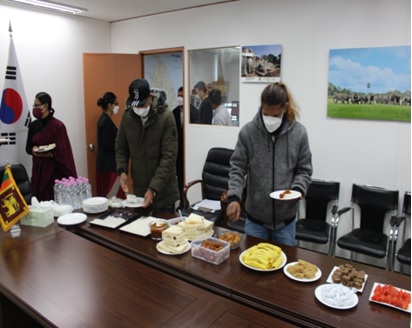 Sri Lanka Embassy in Seoul officially commences work for the New Year
 The staff of the Sri Lanka Embassy in Seoul, officially commenced work for year 2023, at a ceremony conducted at the Embassy premises on 2nd January 2023. 
 The official ceremony began with hoisting of the National Flag of Sri Lanka at the Embassy by the Ambassador and singing of the National Anthem by the staff of the Mission. The staff observed two minutes silence in remembrance of war heroes and others who had sacrificed their lives for the motherland. This was followed by taking the Oath of Public Servants.
 Addressing the staff, the Ambassador thanked all staff for their dedication and hard work during the year 2022 and wished them a happy, and successful New Year. Referring to the Oath of the Public Servants, she highlighted the importance of the goals for the new working year and contribution of each one of the staff towards achieving these objectives for the prosperity of Sri Lanka. The Ambassador requested all staff to continue their efforts to serve the motherland with a resolute commitment and dedication.
 Visitors to the Embassy and staff enjoyed the traditional milk rice and Sri Lankan sweetmeats to celebrate the dawn of the New Year 2023.
Sri Lanka Embassy 
Seoul 
02.01.2023