Sri Lanka's 75th Anniversary of Independence celebrated in Seoul
About page
Writer

운영자

Date

23-02-04 15:24

Hit

159
Main text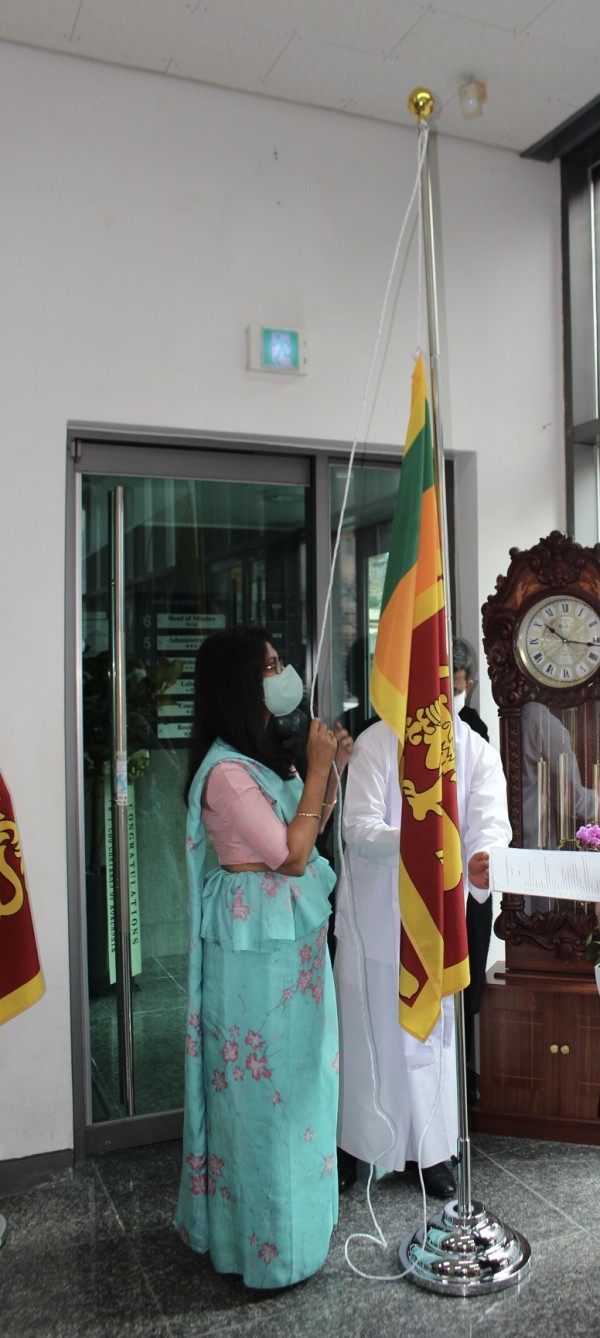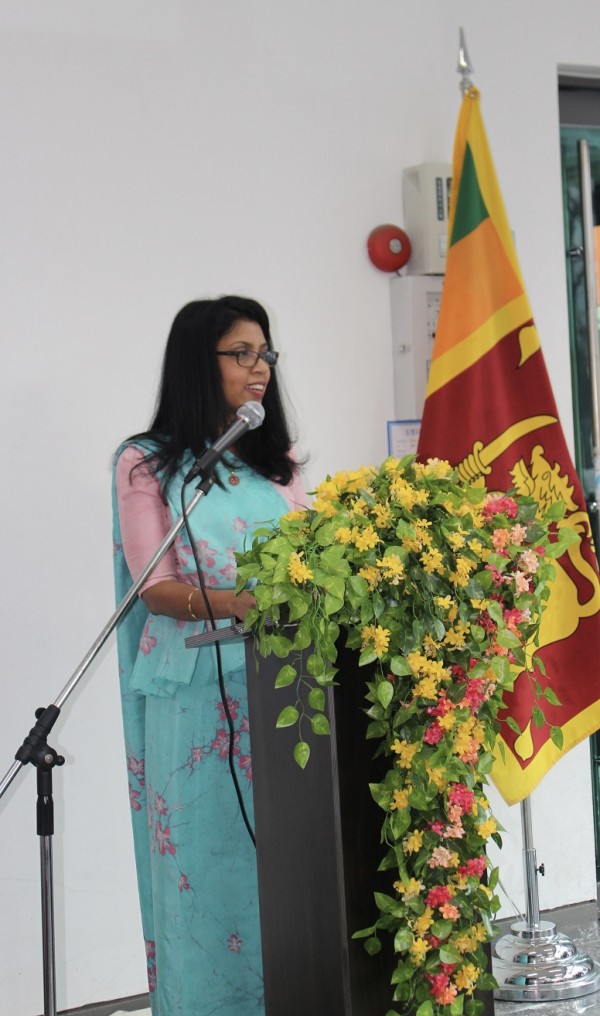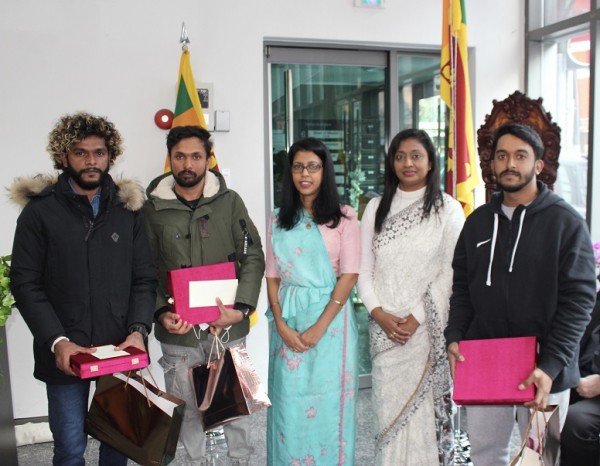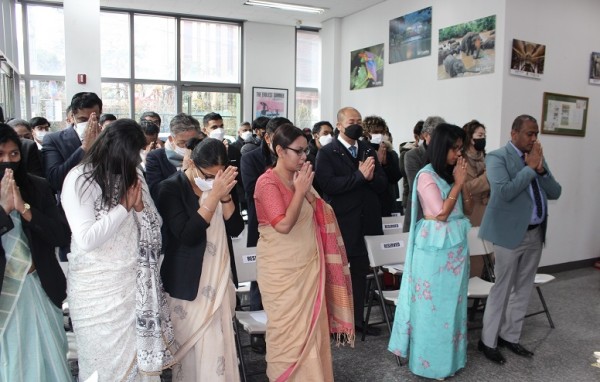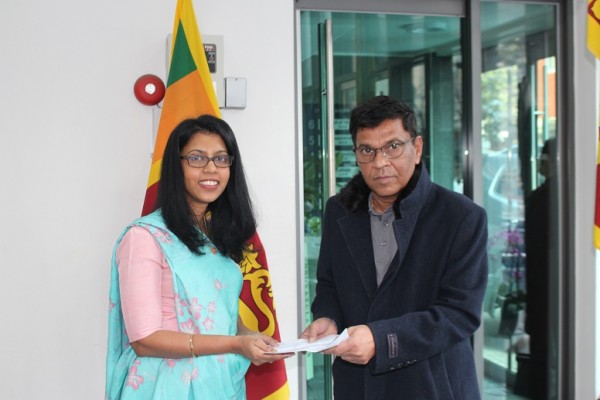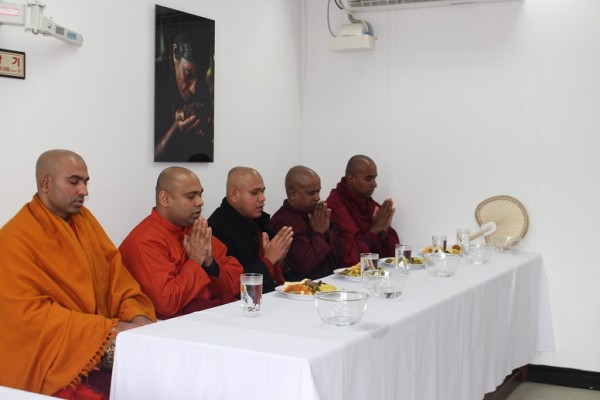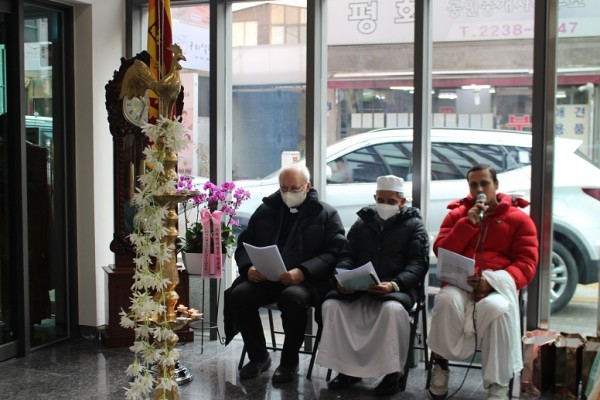 Sri Lanka's 75th Anniversary of Independence celebrated in Seoul
 The Embassy of Sri Lanka in the Republic of Korea, in collaboration with the Sri Lankan community, celebrated the 75th Anniversary of Independence of Sri Lanka in Seoul on 4 February 2023.
This momentous milestone in Sri Lanka's history was celebrated with the hoisting of the National Flag and singing of the National Anthem.The traditional oil lamp was lit by the Ambassador, Sri Lanka's two Honorary Consuls in the Republic of Korea and Sri Lankans representing the business community, professionals, migrant workers and students who live in South Korea. Multi religious blessings were conducted by the Venerable Maha Sangha and religious dignitaries to bestow peace and prosperity to Sri Lanka and her people.
The Ambassador of Sri Lanka to the Republic of Korea, H.E. Savitri Panabokke, addressing the gathering, invited Sri Lankan expatriates living in South Korea to become partners in the development of their Motherland and to promote the interests of the country. She also highlighted the vision of H.E President Ranil Wikcremasinghe and the Government of Sri Lanka to foster national unity, peace and reconciliation and measures adopted by the Government to rebuild the economy.
The National Day Message of the President of Sri Lanka was read by Sachini Dias, Second Secretary of the Embassy.
During the event, three Sri Lanka migrant workers, H.L. Chathuranga Senevirathna, R.H.R. Dulip Kumara and G.J. Ruwan Chinthaka,who saved the lives of two Korean Air Force Officers following the crash of their plane into the sea in August 2022, were felicitated for their bravery. In addition, the Sri Lankan community in the Republic of Korea symbolically handed over to the Ambassador, a donation for the Apeksha Cancer Hospital in Sri Lanka.
Hon. Premala lJayasekara, State Minister of Ports and Aviation who was on an official visit to the Republic of Korea, also graced the occasion.
The celebration concluded with an alms giving for the Venerable Maha Sangha and Hindu, Catholic and Muslim clergy.
The Embassy of Sri Lanka
Seoul, Republic of Korea 
04 February 2023